"You're very close to your child at bedtime and bath-time – more so than at other times of the day," says Fiona Gant, E-commerce assistant for toys and games at Boots. "It's a very intimate time. It's just the two of you."

Guidelines on bathing your baby
You don't have to bath your child every night; it's recommended that you bath your baby two or three times a week or more if they enjoy it.


You can test whether the temperature of the water is right for your baby by using your wrist or your elbow which are more sensitive than your hands. It should feel comfortably warm. Or you can use a bath thermometer.


Using one hand for support, gently swish the water to wash your baby without splashing the face.


You should never leave your baby alone in the water, not even for a few seconds.


If your baby seems frightened of the bath and cries, it may help to try bathing together.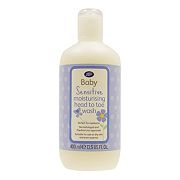 Boots customers recommend:
Botanics Baby Gentle and Mild Foaming Wash "Has a lovely fragrance that smells like sunshine! Only problem is, it doesn't last very long - because I borrow it!" says MumtoH who gives it five stars in our ratings and reviews.
Boots Baby Sensitive Moisturising Head to Toe Wash "Long lasting with a rich and creamy lather, yet really gentle on my baby's dry sensitive skin. I've used it on him from birth and wouldn't use anything else... great!" says EJMum who gives it five stars in our ratings and reviews.
Baby massage
Lift your baby out and pat dry with the towel. Dry carefully in all the creases. If your baby's skin is dry, gently massage in some baby oil. Baby massages are an increasingly popular technique with mums seeking to soothe their child.
Fun in the tub
As your child gets older, you can make bathtime fun with the addition of some toys.
"Bath toys are a distraction," says Fiona. "They help to make bath-time a nice experience for your child. Children might not be quite so keen on getting cleaned up otherwise. This way, they can play while you scrub them down!"
Early Learning Centre's range of bath toys is currently proving popular with Boots customers. Favourites include the JCB Joey Bath Soft Toy .
Options to consider:
Boots' five favourite fun bathtime toys: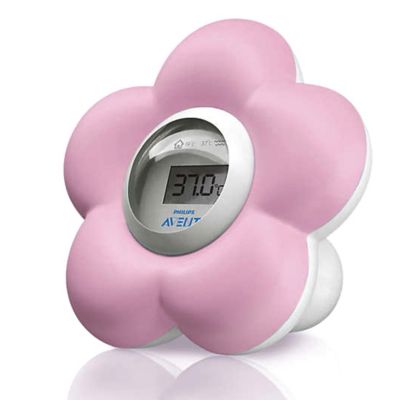 Bath thermometers
Brothermax Ray Bath & Room Thermometer

This bath time gadget doubles as a bath toy and comes in three gorgeous colours:

Lavender
Pistachio
Tangerine

Related categories:
Toys
Baby skincare