Before baby arrives
Calling all mums-to-be: As the countdown to b-day commences, get set for the arrival of your little one with our list of things to do before you make the leap from bump on board to bundle of joy.
Make a plan
Whether you know exactly how you'd like your labour to go or you intend to just go with the flow, it's a good idea to discuss your expectations with your birth partner and midwife before the big day.
Not sure where to start?
Download our birth planner for ideas on what to include.
Eat little and often
If heartburn is becoming a pregnancy bugbear try eating little and often, as tucking into big, rich meals may kickstart the discomfort, especially in your third trimester. If you need a hand keeping heartburn or acid indigestion at bay you may want to ask your pharmacist about suitable options.
Start packing
Babies don't always arrive on time so have your hospital bag ready from about 36 weeks. Not sure what to pack? Think hospital notes plus nappies, vests and sleepsuits for baby, a nightie and a nursing bra for you, plus food-y treats to keep you and your birthing partner going!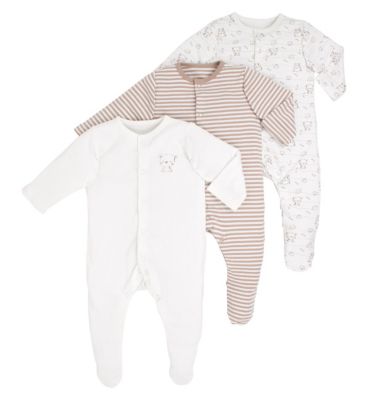 Oh-so-cute sleepsuits
Mini Club Baby Unisex 3 Pack Cream Sleepsuits
Sort travel buys
It's time to think about how you'll be getting out and about with baby. With so many options out there choosing the perfect pushchair may seem like a minefield, but fear not - you can have it all thanks to the new generation of travel systems. Think car seat compatible, forward facing, parent facing, adjustable handles - the world is your oyster. If you still need a little help choosing, check out our handy buyer's guide.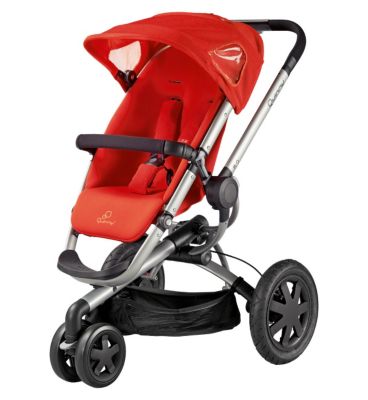 The has-it-all travel system
Quinny Buzz 3 Pushchair Red Revolution
Keep moving
Whether you're heading out for a short walk or making friends at an antenatal exercise class, it's important to stay active during the last few months of pregnancy. Exercise will help boost your mood and keep your fitness levels up ready for when baby makes his big entrance.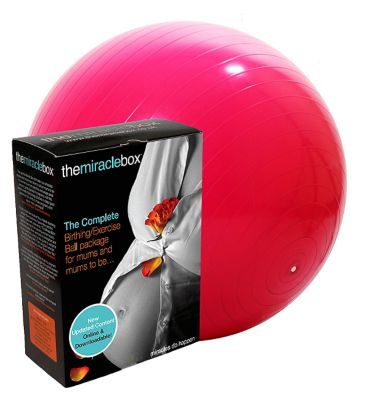 Pregnancy exercise kit
The Miracle Box Complete Birthing Ball Package
Deck out your nursery
Pink, blue or neutral – you're bound to have an idea of what you want your little one's room to look like. Get started on turning baby's perfect bedroom into a reality with those key nursery items like cot, moses basket and cute, comfy bedding.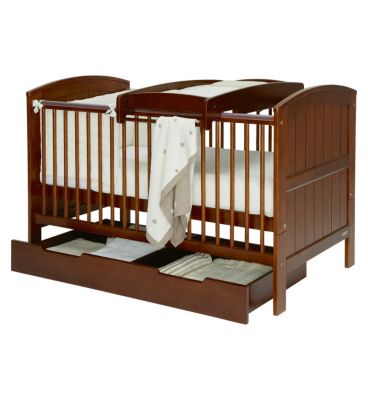 Essential nursery furniture
Mamas & Papas Hayworth Cot Bed Package - Walnut Finish

Know your nappies
Your new little bundle of joy is bound to get through their fair share of nappies over the next few weeks and months. If you're new to nappies, here's what you need to know: you buy according to your baby's weight and most size 1 newborn nappies go up to 11lb (5kg), so they're perfect to pack in your hospital bag ready for baby's arrival. If you're unsure which brand or style to choose, take the guesswork out of it with our guide to nappies .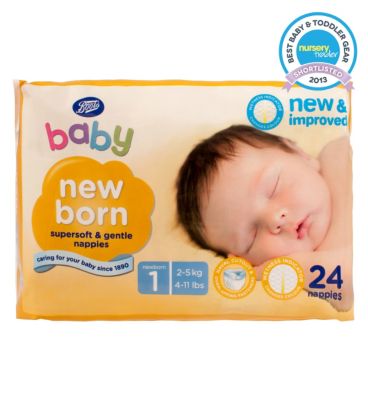 Stock up on nappies
Boots Newborn Nappies Size 1
Prep for feeding
If you're breastfeeding you may decide you want to share the night feeds after a few weeks. If so you'll need to invest in a few baby basics. To get started you'll need a breast pump, a set of bottles and a steriliser. Plus someone on hand to take over baby duties while you catch up on some " zzzs".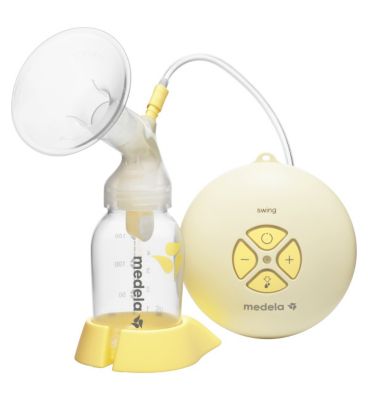 Baby feeding basics
Medela Swing Electrical Breast Pump
Work your pelvic floor
Your pelvic muscles have been under a lot of pressure over the past few months, so keep them toned with a simple set of exercises done a few times a day. If you're unsure, invest in a DVD that focuses on both pregnancy and postnatal exercises so you can be sure you're doing it right.
Work that pelvic floor
The Miracle Box Essential Exercise And Birthing Ball Handbook


Read more like this
Your baby buys: Nappies
Your baby buys: Pushchairs
Related categories
Pushchairs
Nursery
Nappies & Wipes
Pregnancy